DiaFil Core Automix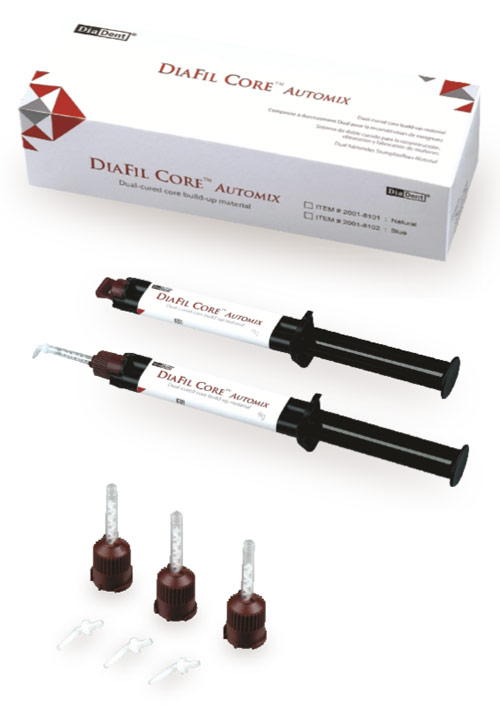 Brochures Composite Resin Brochure.pdf
Dual-curing(Light and self-curing) core build-up and radiopaque two-component composite materials in Automix delivery system.
Benefits
Comfortable dispenser: Automix syringes deliver a correct and consistent mix on every uses.
Easy and precise application with Automix and Intraoral tips.
Dual curing: Light cure for 40 seconds or Chemical cure within 4 minutes.
High compressive strength composite resin and long-term durability.
Cuts and wears like dentin.
Superior bond strength with DiaPlus.
Packages
ITEM#2001-8101 Natural Color (A3 shade).
ITEM #2001-8109
- 20 Automix tips and 20 Intraoral tips