Glass items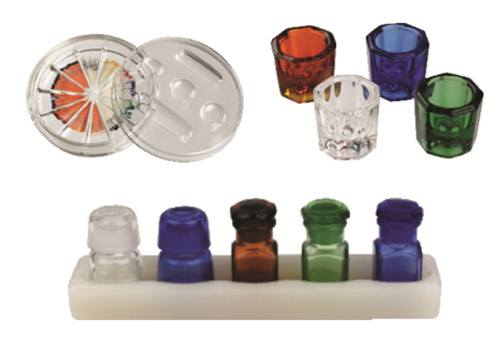 Brochures Order information.pdf
DiaDent has a variety of glass products including:
Glass Dappen Dishes
Sold individually or in a box of 12 with 4 different colors to choose from.
Glass Endo Organizer
Shallow compartment walls for liquid sterilization. 6 inch diameter dish with 12 shallow wall compartments. Glass lid with depressions for chemicals.
Glass Mixing Slabs
High quality, available in 5 different sizes.
Glass Medicament Bottles
Locking lids for excellent sealing capabilities. Available in 4 colors for coding of chemicals. Easy to use and store. Autoclavable. High quality glass. Comes in round or square bottles.
Glass Medicament Bottle Stand
Fits 5 round or square medicament bottles. Opaque high quality glass. Autoclavable.