MM Special Tapered Points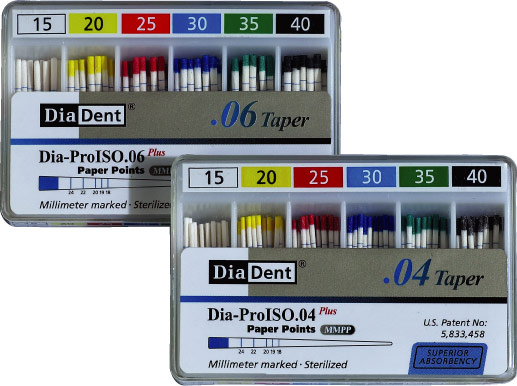 Brochures Size and Color Chart.jpg
Millimeter Marked Dia-ISO GT complements Profile ISO Rotary Files and K3 Files.
Available in .04 and .06 tapered points.
Benefits:
Quick and easy method for depth measurements.
Eliminates apex perforations which may lead to bleeding.
Save chair time with pre-measured points.
Each size is color coded.
Most accurate depth measurements.
Available in:
mm GP Dia-ProISO .04/.06 Plus
mm PP Dia-ProISO .04/.06 Plus