Welcome to DiaDent Europe
PT files
NICKEL TITANIUM ROTARY FILES
With progressive taper design and superior cutting efficiency, the NEW Dia-PT Rotary Files offer high flexibility, precision, safety and successful clinical results. Designed to instrument calcified or severely curved canals, the file's stronger and sharper blades enable the file to move deeper into the canal; yet, the triangular cross section reduces contact with the canal wall. Dia-PT File's high flexibility reduces user fatigue and increases safety. Use Dia-ProT Gutta Percha and Paper Points for a perfect match!
Click here for more information
DiaProSeal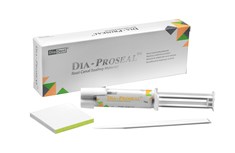 DIA-PROSEAL, root canal sealer is an epoxy resin-based formula with outstanding flow characteristics.
Benefits
The ideal root sealer with Low Shrinkage reduced gapping between the sealer and canal wall.
Low solubility makes it resistant to breaking down over time.
1:1 paste to paste manual mixing system.
Fast and Easy Preparation and Less Waste
Mixing and handling is very smooth
Excellent flow properties allow it to reach and seal lateral canals, making it especially suited to warm gutta-percha methods.
Offers 1 hour working time and 7-hour setting time.
Better biocompatibility for a solution to the sensitivity and periapical inflammation.
High radiopacity
Lightly coated Gutta Percha Points with a good film thickness
Click here for more information
E-TEMP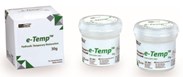 Temporary filling material for standard cavities and post-endodontic treatments.
Benefits
Temporary Filling Material for Standard Cavities.
Easily setting initiated by saliva.
Excellent adaptability.
Easy to remove.
Adheres to dentine, expands slightly during the setting and hardens rapidly to ensure hermetical seal.
Improved the mechanical properties for the quick temporary filling.
Click here for more information
Dia-Cem TempNE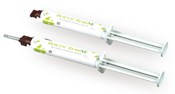 Non-Eugenol Temporary cement for trial cementing restorations or temporary crowns and bridges
Features
Easy and precise direct dosing
No hand mixing and Stable mix of base and catalyst viscosity with the automix tip
High bond strength to prevent leakage and sensitivity to cold and heat
Easy removal for the patient comfort
Low film thickness with high compressive and flexural strength
Fast working time(3 min) and setting time(5 min in the mouth)
Click here for more information
Special Points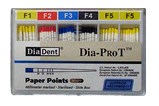 Special Points are tailor made to complete different kinds of files. Specializing in Gutta Percha points and Paper points. 
Dia-ProT: complement Protaper files
Dia-ProR: complement Reciproc files 
Dia-ProW: complement Wave-one files
Click here for more information
EvoFill Duo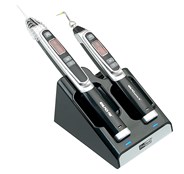 EvoFill Duo is the new advanced cordless obturation system from DiaDent that consists of EvoFill backfill obturation device and EvoPack warm vertical compaction device.  With the innovative electric motor, EvoFill features precisely controlled motorized gutta percha extrusion, fast heating bendable thin tip, and digital control panel.
Save valuable time with hygienic single-use gutta percha cartridge that provides reliable result every time. EvoPack effectively and tightly compacts and seals all canals including lateral canals.  It features LED light-guided condenser, instant heating, and digital temperature control. Both units can be fully charged within 90 minutes!
Click here for more information
D-Lux

D-Lux is a new advanced cordless LED curing light. Made from the highest quality aluminum, D-Lux dissipates heatquickly to prevent overheating problem so that it can produce the maximum light intensity safely and consistently.
D-Lux features
OLED panel: unique and advanced one-button control
Cordless, highly portable, and lightweight (only 155 g)
Unique ergonomic design: provides comfortable grip and easy-to-read OLED panel
Durable one-piece aluminum design is robust and easy to disinfect
A high intensity of 1,600 mW/cm2 offers fast and reliable polymerization
High-performance lithium-ion battery technology
5 versatile curing modes for every indication