Welcome to DiaDent Europe
Dia-Root Bio MTA & Sealer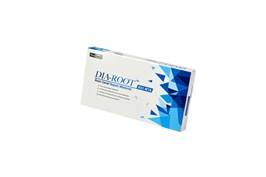 Root Repair Materials with excellent biocompatibility and offers distinct advantages for root canal repair procedures. Dia-Root Bio MTA is used to restore the damaged areas of root canal to normal function and appearance, quickly and efficiently.
 Click here for more information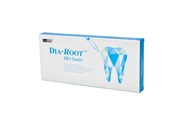 Dia-Root Bio Sealer is a bioceramic MTA-based root canal sealing material with excellent biocompatibility and is highly radiopaque. It is used for permanent obturation of root canals and is suitable for use in conjunction with all obturation techniques involving gutta-percha.
Click here for more information
D-Lux+ Cordless Curing Light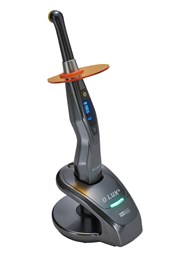 D-LUX+ is a high performance dual-wavelength Cordless LED Curing Light. Built and designed with the highest quality and durability, its dual-wavelength can efficiently, effectively, and uniformly polymerize all light-cured dental materials. At its maximum light intensity output of 2,400mW/cm2, it can complete all restorations safely and efficiently.
Click here for more information
DiaTemp Flow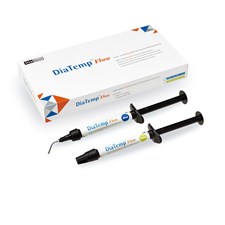 Flowable Light Cured Material for temporary/intermediate restorations of inlay & onlay or relining crowns & bridges, with easy handling.
 Click here for more information
Dia-DUO
Dia-Duo is new developed Cordless Obturation System included Duo-Pen warm vertical compaction device and Duo-Gun backfill obturation device. Duo-Pen offers excellent warm vertical compaction with quick heating tip. Duo-Gun with quick heating system allows the fast and perfect obturation delivery. Duo-Gun and Duo-Pen are located in one charger.
Click here for more information
Dia-X File
NICKEL TITANIUM ROTARY FILES
Dia-X File is the Nickel Titanium rotary file with a Gold Heat Treatment, this achieves a greater flexibility than other Nickel Titanium Files and it offers a smoother and safer progression in the root canal. The fracture resistance has been increased by 143% after Gold Heat Treatment.
Click here for more information
Special Points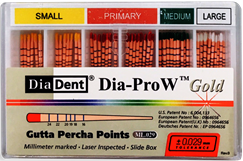 Special Points are tailor made to complement different kinds of files. Specializing in Gutta Percha points and Paper points. 
Dia-ProT Next: complement Protaper Next Files.
Dia-ProW Gold:complement Wave One Gold File.
Click here for more information