Dia-X Files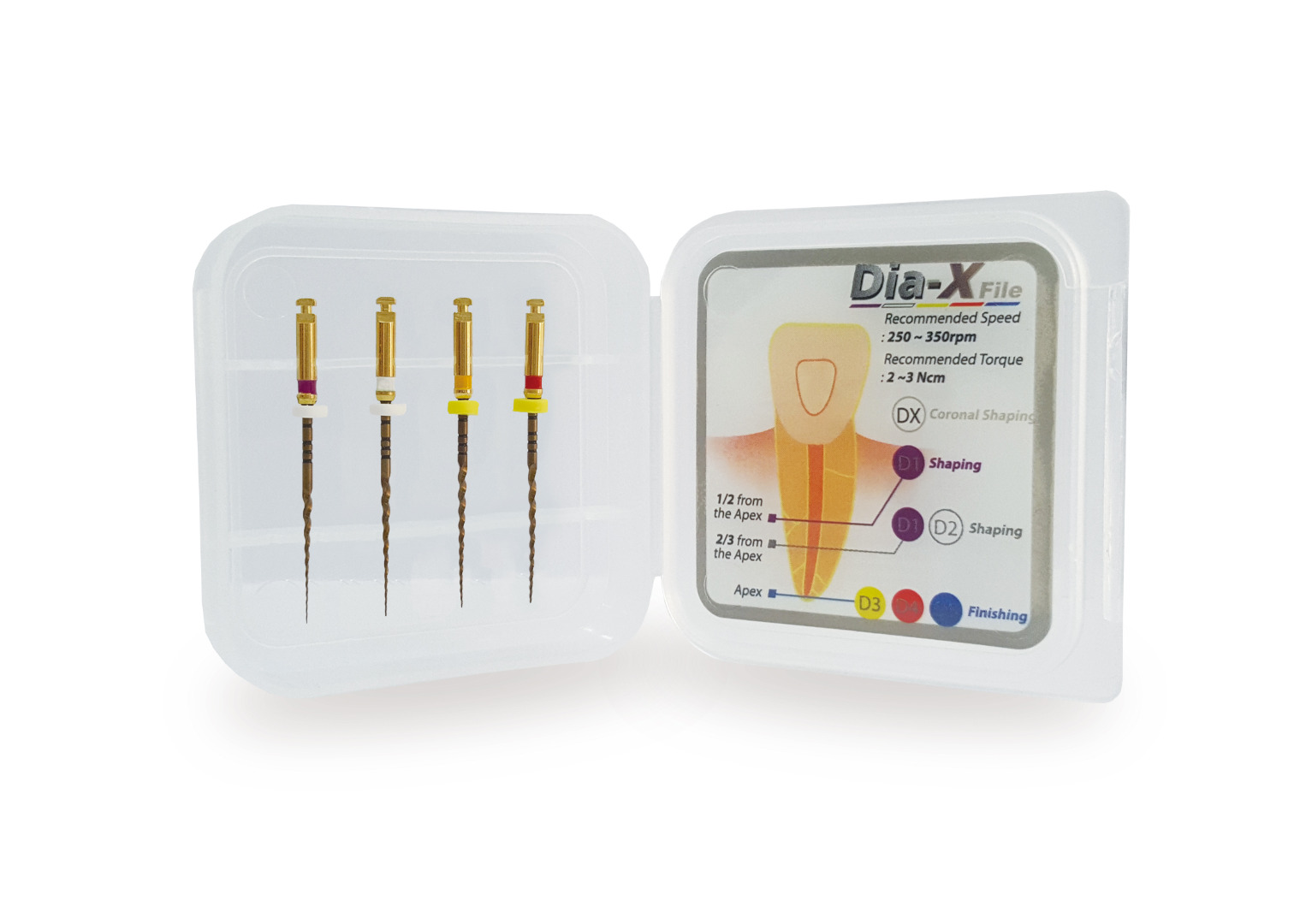 Brochures Dia-X File Brochure.pdf
Dia-X NICKEL TITANIUM ROTARY FILES
Dia-X File is the Nickel Titanium rotary file with a Gold Heat Treatment, this achieves a greater flexibility than other Nickel Titanium Files and it offers a smoother and safer progression in the root canal. The fracture resistance has been increased by 143% after Gold Heat Treatment.
Superior Cutting Efficiency
Sharp and strong blade construction to help file move deep into the canal
Triangular cross section reduces contact with the canal wall
Designed to instrument calcified or severely curved canals
High Flexibility
Progressive taper design increases flexibility and efficiency
High corrosion resistance with coated surface
Short Shaping Time

Decreases total shaping time versus a traditional rotary technique.
Easily shape in calcified or highly curved canals.
Highly Integrable
Designed to work interchangeably with your current technique  and system
Perfect matching GP and PP points: Dia-ProT
Recommended Speed : 250~350 rpm
Recommended Torque : 2~3 Ncm
Accessories
EndoStop
File Hand Grip (Item #702-101).