Duo-Gun Backfill Obturation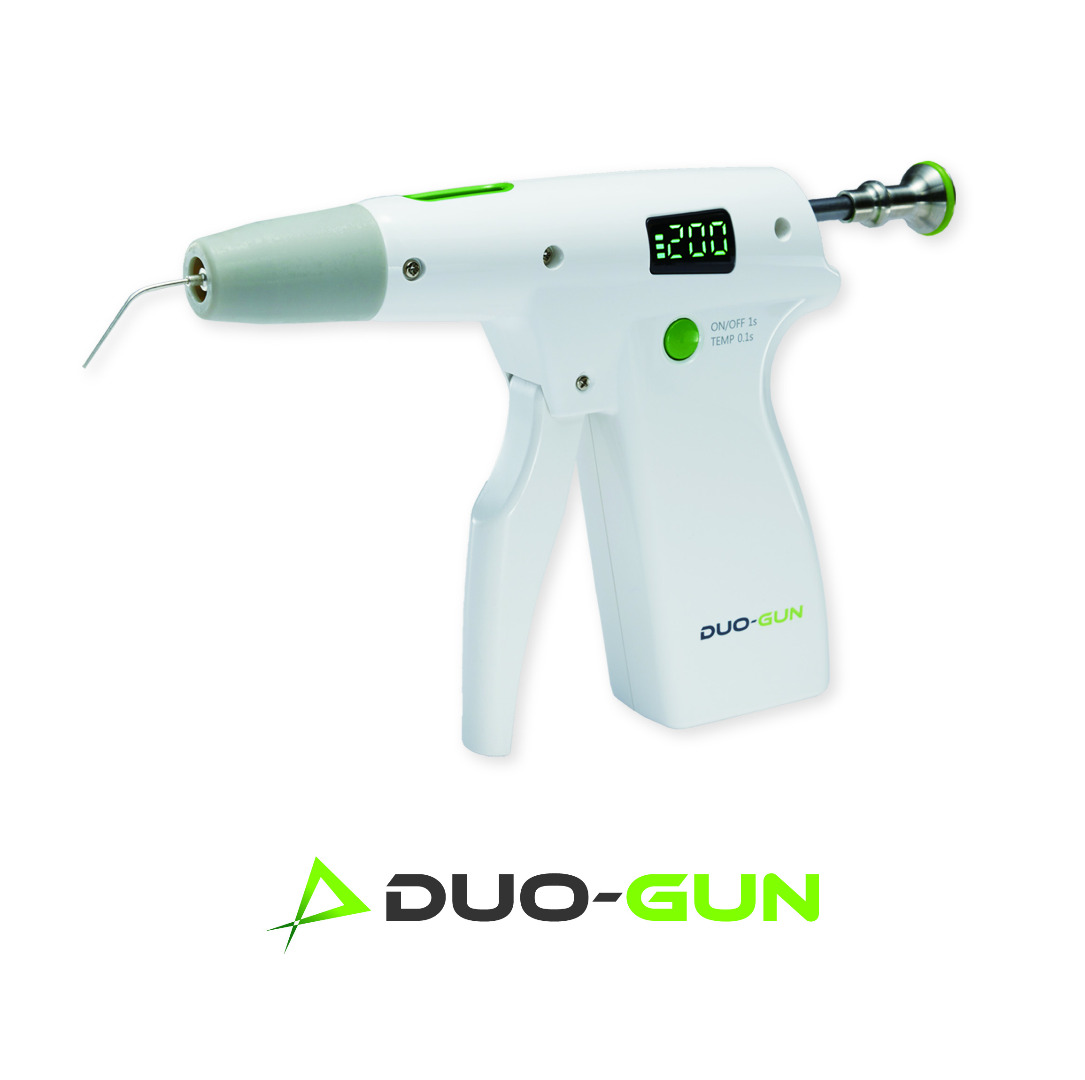 Brochures Dia-Duo Brochure 2018.pdf
Duo-Gun is a cordless backfill obturation device that delivers precise 3-dimensional obturation. It supports the warm vertical obturation technique.

FEATURES:
Cordless and compact design allows complete freedom of movement
Smooth and precise gutta percha delivery
Variable temperature settings (1400C, 1700C, 2000C): precise control of obturation flow
Quick and durable heating system: temperature reaches 200°C within 15 seconds
Fast and continuous flow of gutta percha filling tightly seals the canal
Designed for both left-handed and right-handed individuals:
Both sides of the handpiece have power button and display window
Both display windows show the remaining battery power, error and setting temperature
Sophisticated and ergonomic design: operate hand trigger obturation with minimal effort
Smart temperature control system maintains stable and constant temperature during operation
Replaceable high energy density lithium-ion battery
Strong, durable, and bendable Duo-Gun tips are available in both 23G and 25G
Packages:
Item #4007-2001 Regular Kit

Duo-Gun Handpiece & Charger
Assessories: GP Obturation Tip(23G, 4ea), Gutta Percha Obturator (100ea), Duo-Gun Battery, Safety Cap(2ea),
Plunger set, Plunger O-Ring Assembly(2ea), Multi Tool, Scrubbing Brush, Power Adapter, AC Power Cord.
Accessories:
Item #4007-2010 Handpiece
Item #4007-2031 Charger

Item #4007-2080 Battery
Item #4007-2120 GP Obturation Tip (23G, 4ea)

Item #4007-2121 GP Obturation Tip (25G, 4ea)

Item #4007-2130 Safety Cap (2ea)

Item #4007-2140 Plunger Set

Item #4007-2150 Plunger O-Ring Assembly (2ea)

Item #4007-2160 Multi Tool (1ea)

Item #4007-2161 Scrubbing Brush (1ea)

Item #4007-2280 Power Adapter

Item #4007-2287 AC Power Cord